Today I have the pleasure in bringing you a guest post from Violet of
Etsy Stalker
. Thank you very much Violet for taking the time to compile a post for us.
Last month I was shopping for a dress for my daughter's bat mitzvah service.

(Well, let's back up. I had bought a dress in December but it was met with lukewarm approval from my daughter. While she doesn't have the final say over my wardrobe, she pointed out that the bow on my dress "looked like sad bunny ears" and I couldn't un-see it. Sooooo, back to the store it was.)
I found a second dress I loved. It was navy blue and proper for a religious service but with just enough style to make it interesting. All it needed a little hit of something shiny. The lines of the dress were so clean and classic that I automatically thought a vintage brooch would make an exquisite accent. I was right!
Here's what I bought from Belladejour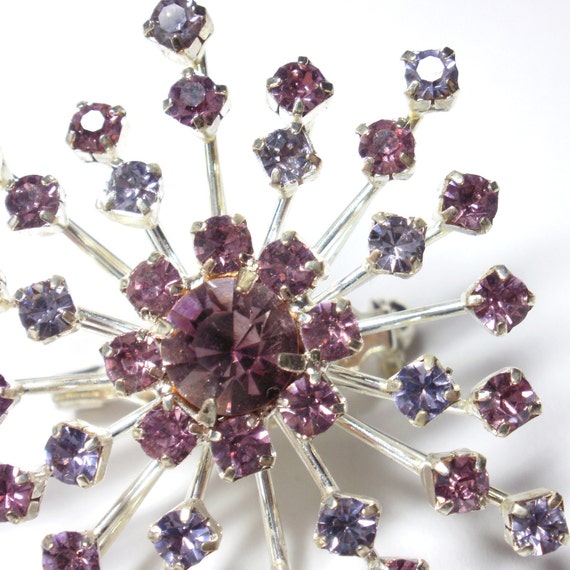 With its starburst design, sparkly purple rhinestones, and retro feel that played beautifully against my dress, it was the perfect focal point. Oh, and did I mention I got it for just $8?
If you're looking for a vintage starburst brooch to call your very own, might I suggest one of these?
Edgy design softened by a large faux pearl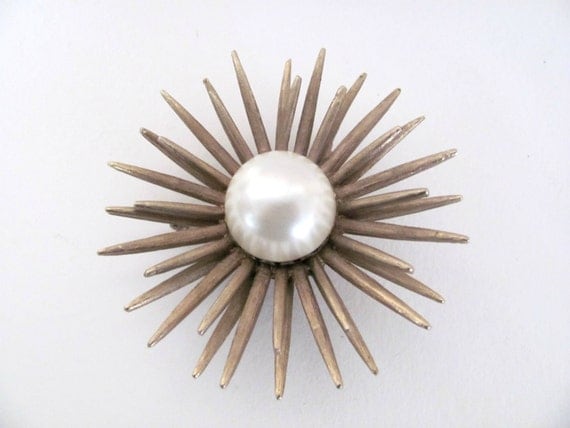 Art deco style and only $6.50!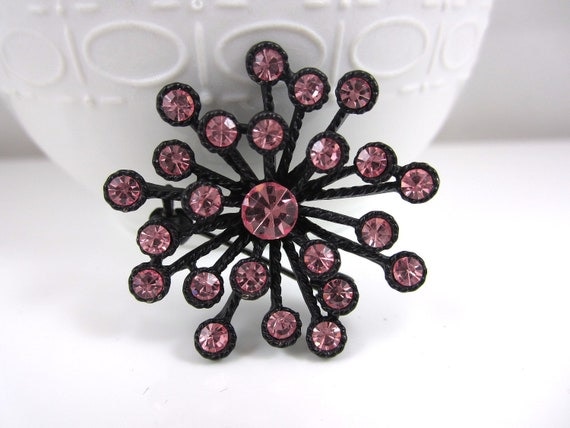 Matte silver petals against shiny gold spikes