I'm very pleased today to partner up with Lisa from Listiques who is offering this gorgeous necklace as a giveaway. You can enter this fabby giveaway at the end of her interview.
Listiques fabric jewellery is fabulously lightweight and comfortable to wear due to the soft felt backing layer. The way I make my fabric jewellery ensures a hard drying, hardwearing and sturdy end product which is very practical and long lasting. I road test all types of items I make so ensure they are long lasting and practical for normal use and can withstand those normal everyday tasks.
These little flowers have been cut by hand making each one of a kind. Both the top surface and each individual edge are carefully sealed by hand, no fraying here! The top is given a second coat of sealant to make it super strong.
Each flower has then been carefully arranged and attatched using silver plated jump rings and a fine silver plated chain. I have included a 2" extender chain so necklace can be worn at different lengths.

Tell us a bit about you and your shop
My name is Lisa and I love to make handmade jewellery using recycled beads, charms and fabrics. I am a particular fan of Internet shopping, little dogs and animals and nature.
My shop has been open for just over a year now and I have had loads of fun developing different ranges in my shop. '
The Bluebird Collection
' is a cute collection featuring animals and floral themes in which I make earrings, necklaces and rings made using recycled fabrics using a special technique.
I also love to make my
watch charm bracelets and clock necklaces
and will be developing more of these very soon in a 'shamballa style' so watch this space! Every time I make a beaded and charmed item I dig deep into my bead boxes which house a huge collection of recycled beads and bits that I have collected from many places. I love to select quirky and cute colour combinations and re-make items from scratch using my own designs. Many of my items are entirely unique as I may only have one or two of a particular charm or bead. I think this makes
Listiques
a great place to shop.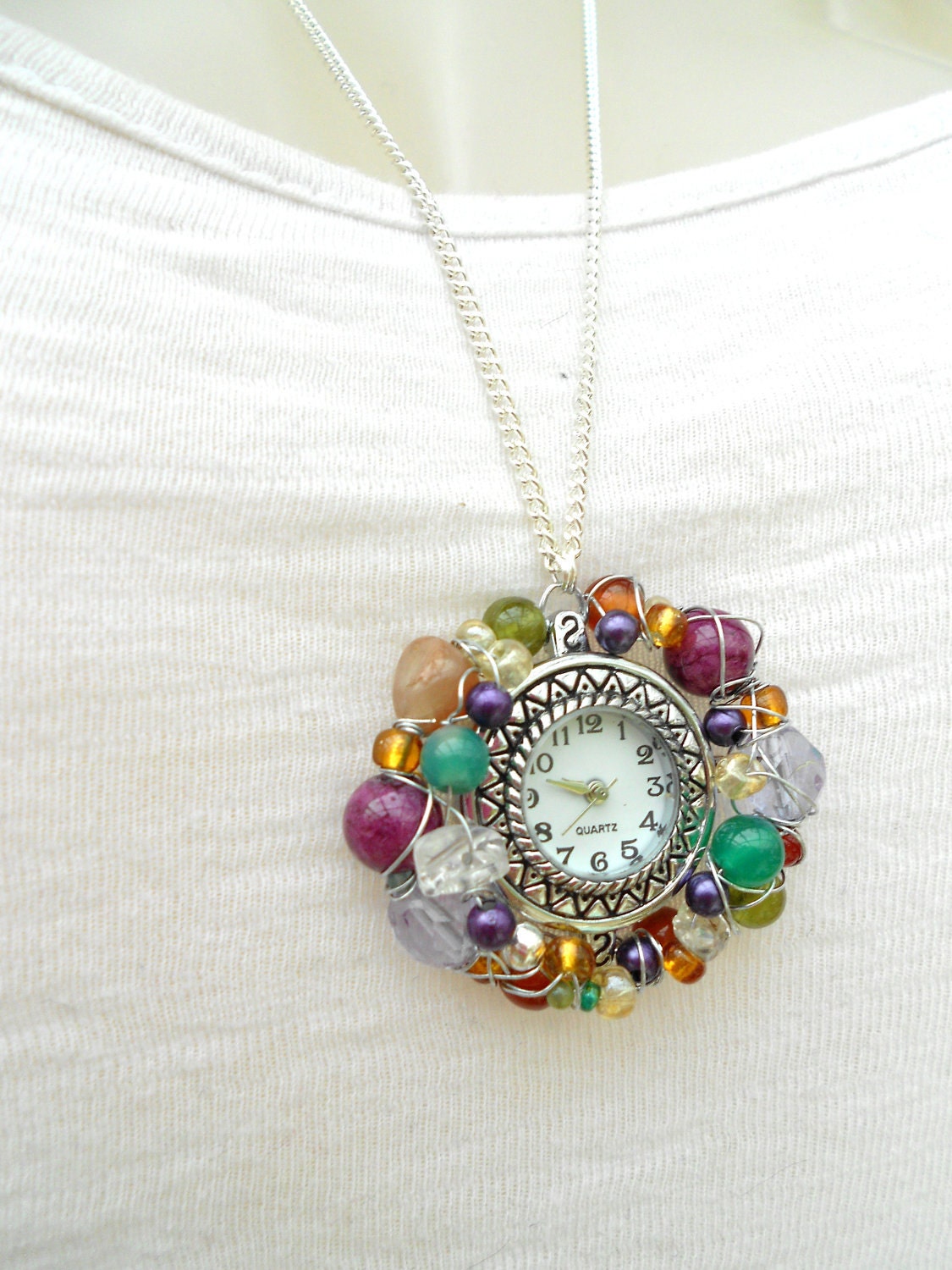 Where do you get your inspiration from?
I'm definitely inspired by current trends in fashion and like to include these into my designs. I also love anything vintage which is a big inspiration to me when choosing fabrics and beads to use in my designs. I think it's also important to love what you make and many of my items I make knowing that I would wear them myself.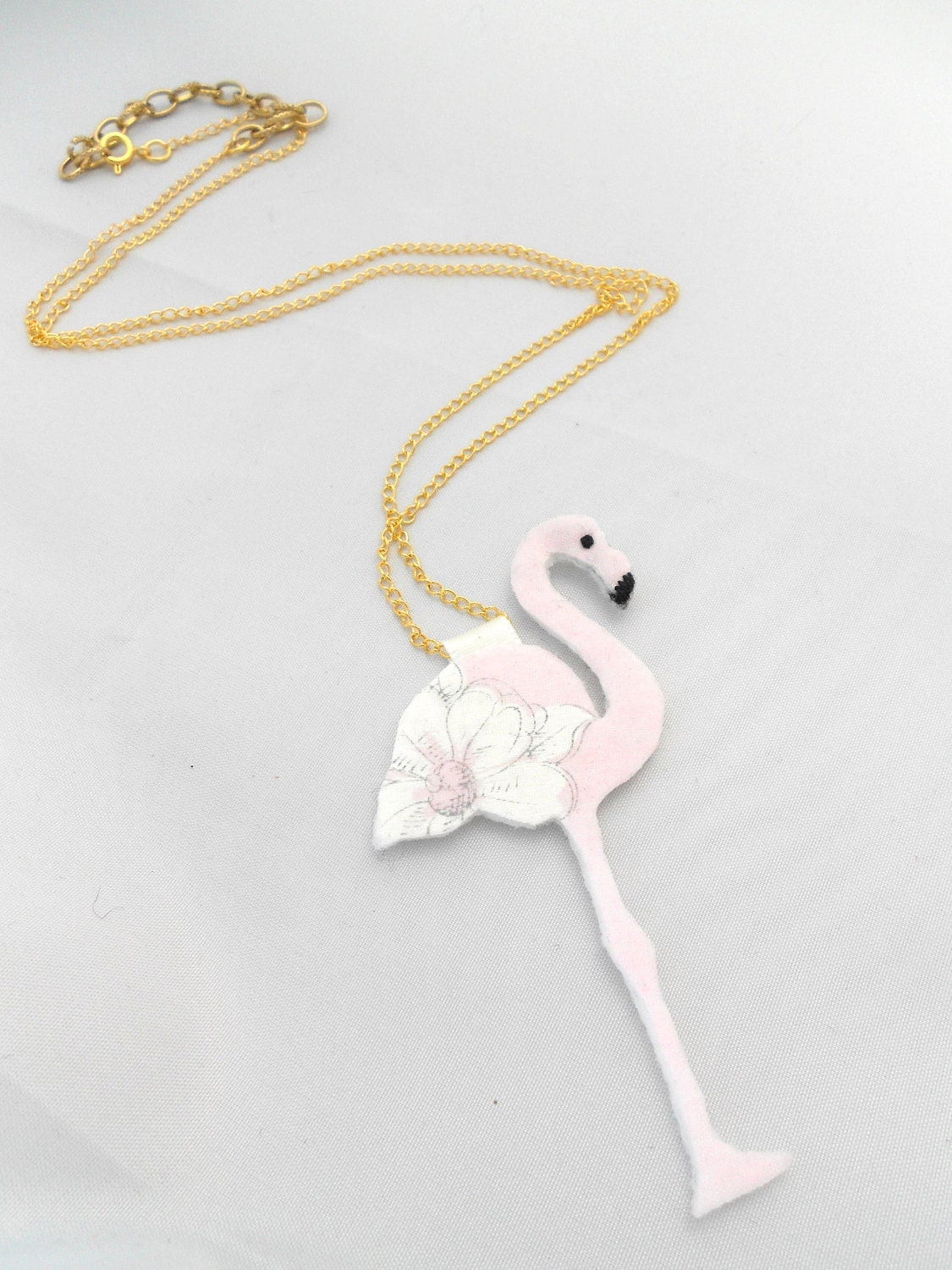 What's your favourite piece in your shop?
My favourite piece at the moment is very soon to be listed onto Etsy which is my 'Fabric Floral Collar Necklace'. It's a springtime mixture of florals to brighten up those chilly winter days we've been having lately! It's part of the
Bluebird Collection
also so it's made from some recycled fabric. Each flower is carefully cut, sealed and attached by hand building up this lovely 'collar' feel which is so on trend right now.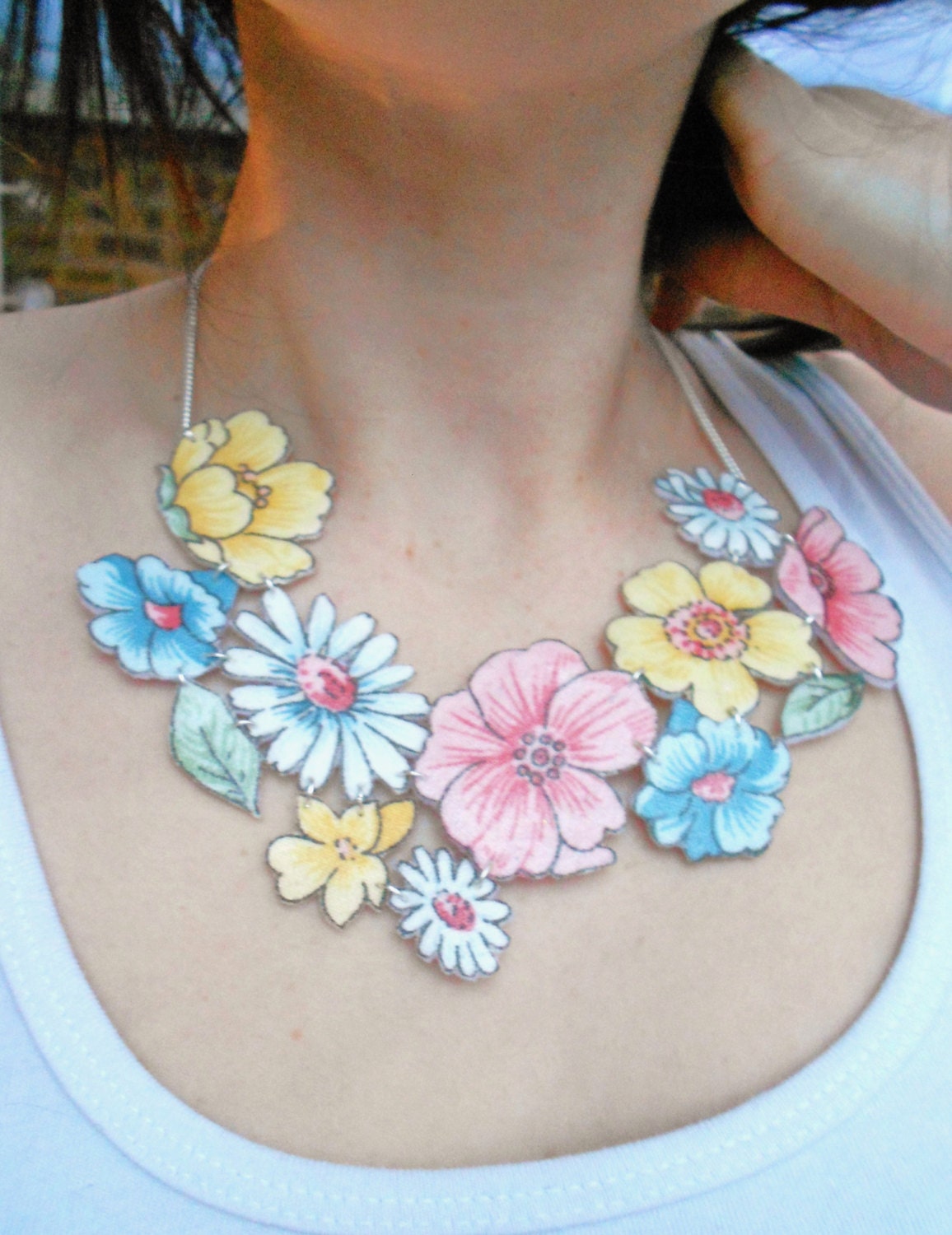 What advice have you got for any budding crafters out there that would like to make a living from their art?
I think you need to really enjoy what you do and have a lot of patience but it's a very rewarding thing to do with your time. I guess my advice would be to persevere and not to give up when things are tough! I find the Etsy community teams a fabulous place for gaining knowledge and advice from people in the same position as you. The experience of some of the sellers is a remarkable tool to have at your fingertips!
Is there anything you wished you had done differently?
I think building a business is a huge learning experience. One of my new year's targets for my business was to keep an eye on my finances more so I'm now making sure I keep track of things.
If you could learn something new what would it be and why?
I'm always open to learning new things and I am constantly doing this as an adult. I'd love to learn more about making my Etsy shop into a full time business but steps are small right now
J
Where is your most favourite place on Earth?
I love to go away on holiday to cute little cottages in Britain with lovely countryside, beams on the ceiling and wood burning fires in the sitting room. I also find the sea a very comforting and calming place to be. The only problem is I don't want to come home again!
What's your favourite sandwich filling?
My all time favourite sandwich filling is bacon, brie and cranberry sauce with a little bit of watercress on a wholemeal crunchy roll!
What would your pirate name be?
Captain RoseBird as it's all of my favourite things! Ooh arr me harty!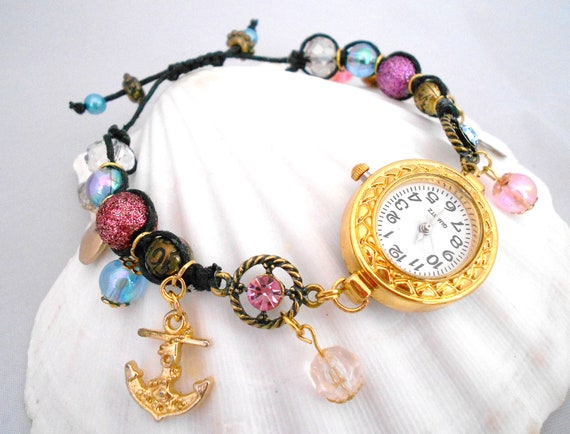 What question do you wish I had asked and what would your answer be?
I think your questions have been fab however I'd love to tell everyone where they can get in touch with me with any questions.
I have a Facebook page in which I post info and photos of brand new never before seen items before I list them onto Etsy! It's a great place to get together and chat and it's also a place where I tell followers about new items I'm making, give out exclusive discounts and give details of giveaway competitions. I love to hear feedback so I'd love everyone to come over and 'like' my page and keep in touch! My Facebook is
www.facebook.com/listiques
I also have a blog on
www.listiques.wordpress.com
where I post about fashion, art, fabulous craftspeople and do some 'how to make' tutorials for budding crafters. I tend to host my giveaway competitions here and the last comp featured a huge collection of items from 7 crafters which ended up going to a lucky lady in Australia. I'd love people to come over and say hello.
a Rafflecopter giveaway
It was wonderful meeting you Lisa, thank you so much for the interview and gorgeous giveaway. And good luck everybody!