Tell us a bit about you and your shop.
I grew up as wild as the wind in the top of the pines in NW Ontario. The only time I was quiet was when I sat in

the

woods or went fishing. Nowdays, they tell me I have ADHD, but I still call it being a free spirit. I joke that I'm not hyper, the rest of the world is just too slow. I am a Biologist, a mother of 4 and grandmother to 5 beautiful children, including a set of twins. My mother hated antiques and thought everything looked better with a fresh coat of paint, I prefer the rustic, primitive look..things with substance. I started my Etsy shop after owning a store and collecting wonderful things for it. I named it cabinwindows because I think if you peered into cabin windows, this is what you would see.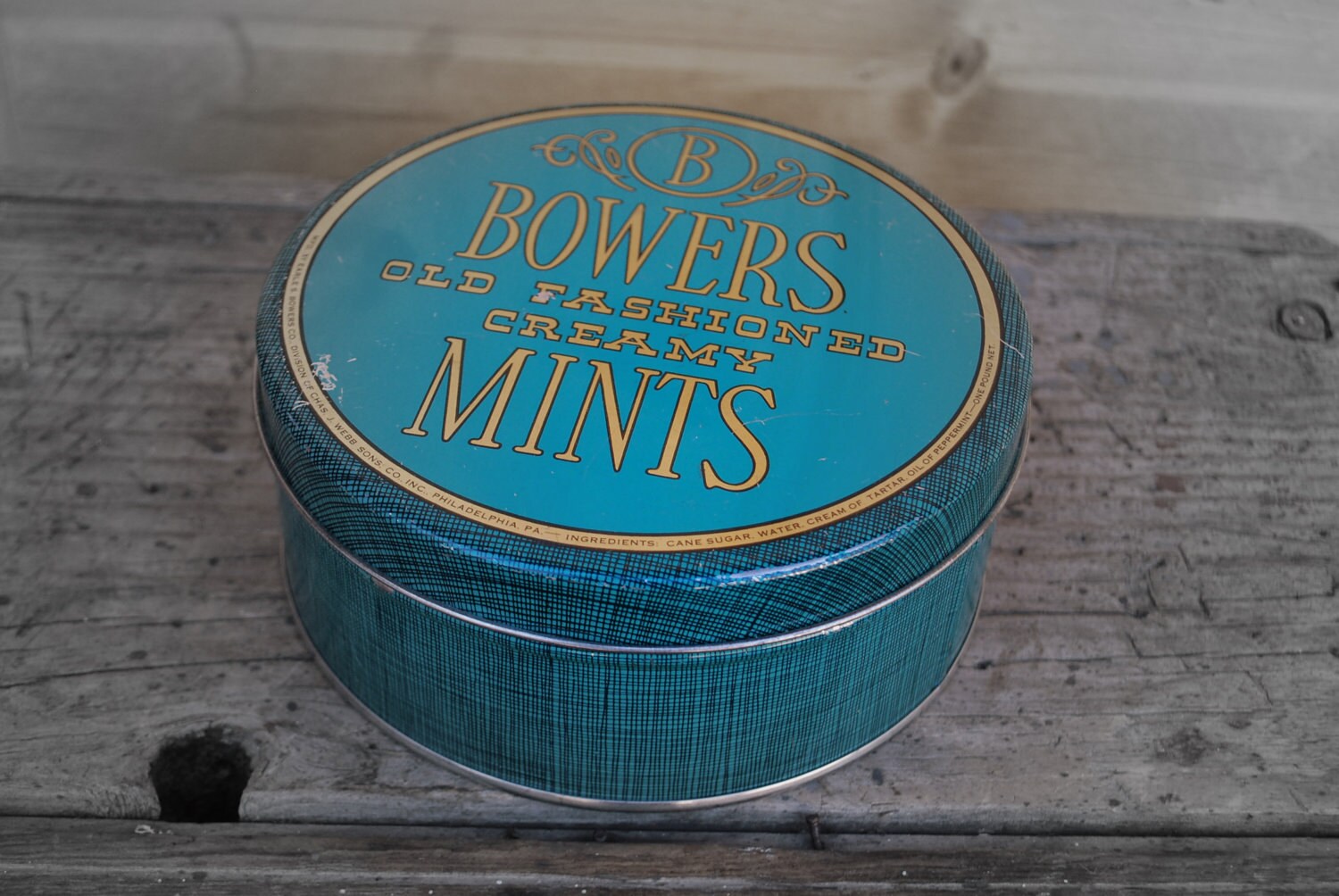 Where else can we find you?
Growing up I lived in a variety of homes to include cabins on the lake, old farmhouses, rambling Victorians and even an old rundown ranch. Poking around in the attics, boathouses and barns of those places, I found all kinds of cool things that had a history that caught my attention.
Do you have a vintage obsession, for instance, I am totally addicted to vintage glasses, I have way too many?
Chairs, chairs, windows, chairs, windows and more chairs. Don't let me see a chair or an old window set out by the trash, I will slam on the brakes and grab it.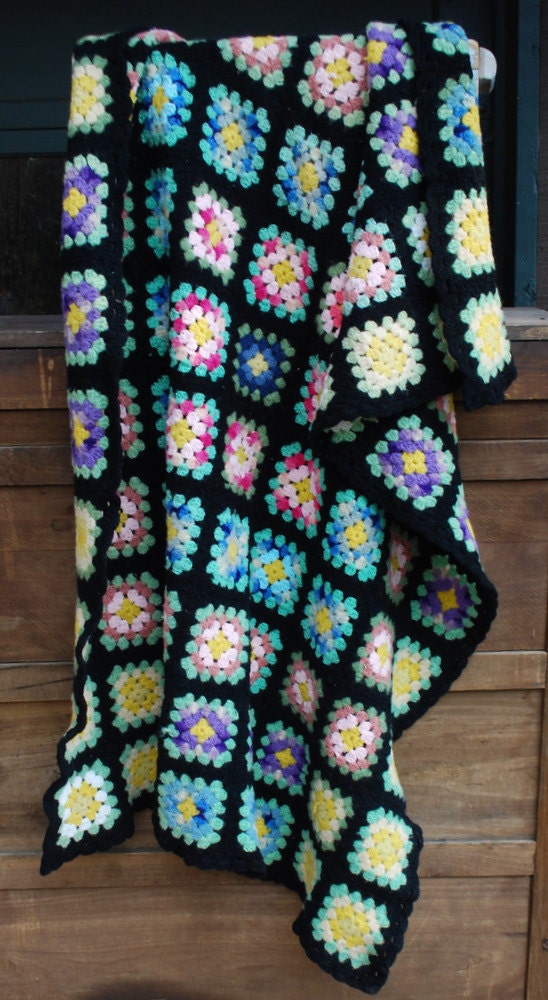 What's the strangest item you have ever found?
A portfolio of beautiful water colour paintings in the attic of an old farmhouse in Quechee, VT. My roommate and I brought them all downstairs to view. The very next day, our farmhouse caught on fire and the attic was destroyed, but the paintings were safe.
What is your favourite item in your shop?
What is not to love about a turquoise shovel. This shovel was used to load produce. It came from a day of sifting through dusty things in old barn that my best friend Anita from Rollinghillsvintage and I frequent on our annual California treasure hunting get-togethers.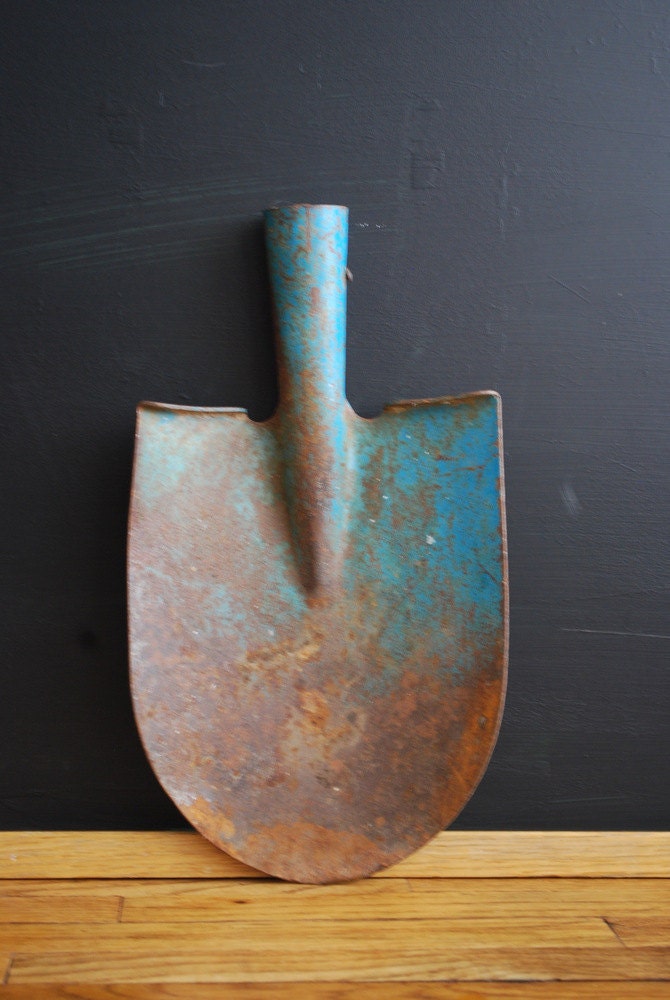 Tell us what you love about your favourite era?
I'd say that I have a favourite style rather than a favourite era. I find myself drawn to the things you would find in cabins or farmhouses that can help create a feeling of "home" when used in an urban setting. I adore things with a history too, always eager to learn something new about something old.
What advice would you give to people just starting out?
Find established shops that appeal to you and learn from them. Let your listing pictures tell a story about your item, but at the same time keep them simple and clear. Don't be afraid to CHANGE things about your shop, let it evolve.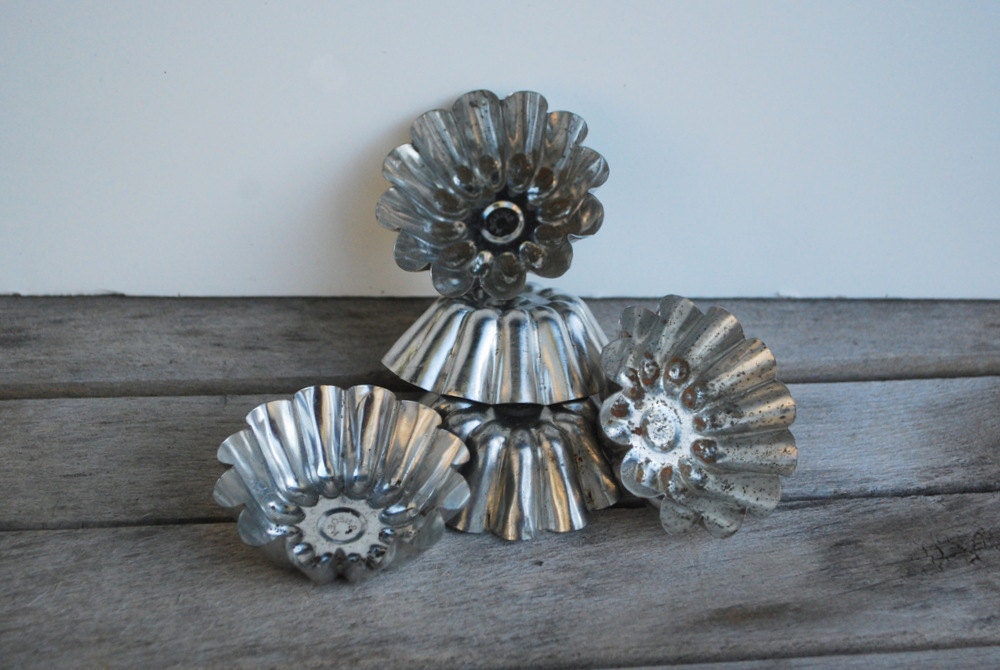 Is there anything you wished you had done differently?
In life, become a Veterinarian. On Etsy, be more organized so the process of finding things and shipping them would be an easier process.
If you could learn something new what would it be and why?
The ability to do at least 20 pull-ups. I'm a CrossFit junkie and pull-ups are one of the hardest things to master…still working on ONE, let along stringing together 20.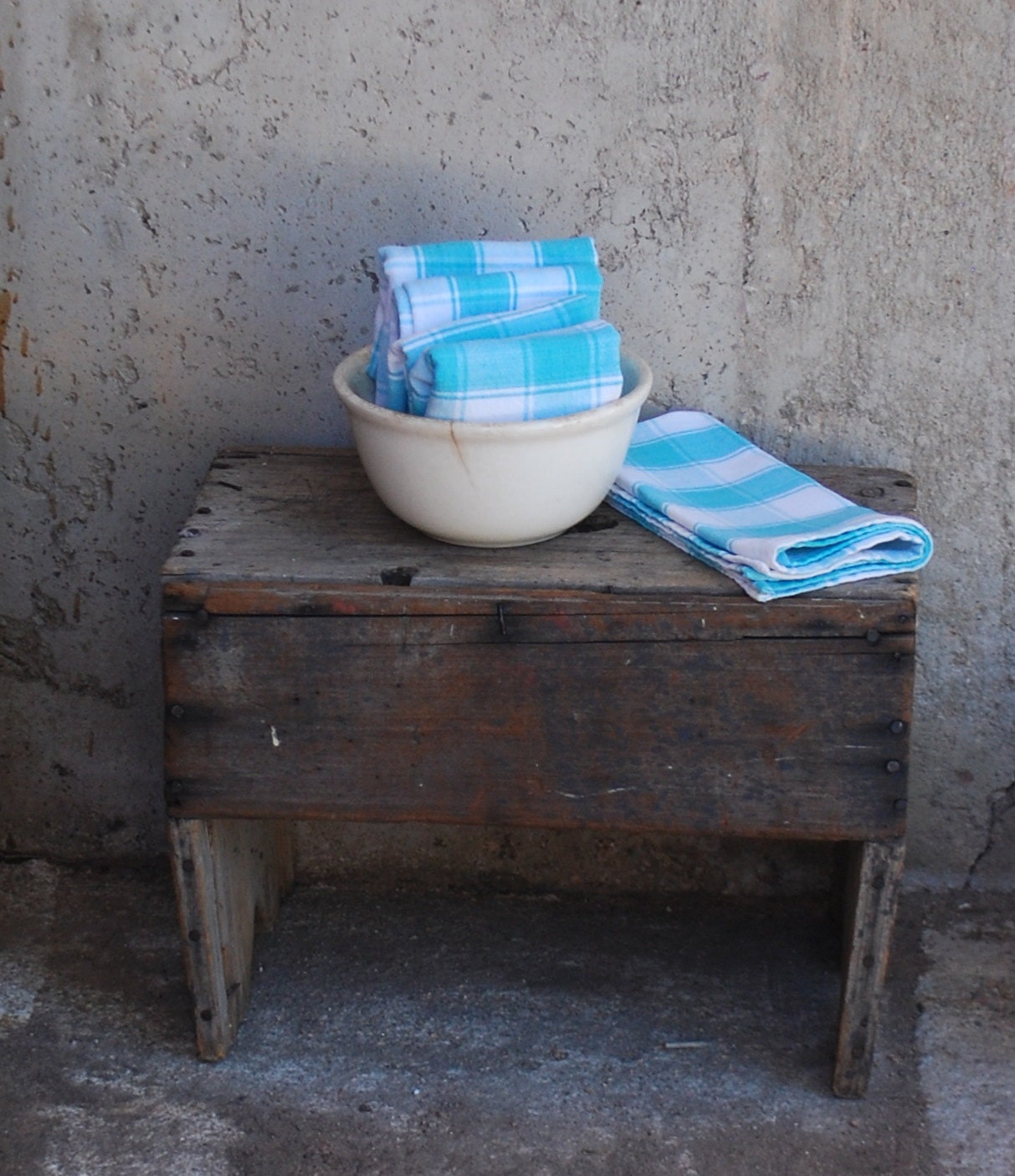 Where is your most favourite place on Earth?
Being in a canoe on Rainy Lake in NW Ontario as the early morning mist is rising off the water. My kids tease me that as we drive North, my spirit awakens and when we reach a certain tree, I happily announce, I'm home, look how the trees touch the clouds.
I'm a massive pizza fan, what would be your dream pizza topping?
Expensive cheese and homemade moose sausage
What would your pirate name be?
Alice the Malice..my grandmother's name was Alice and she always thought my mom should "tame me some" so it's only appropriate that I honour her in this way.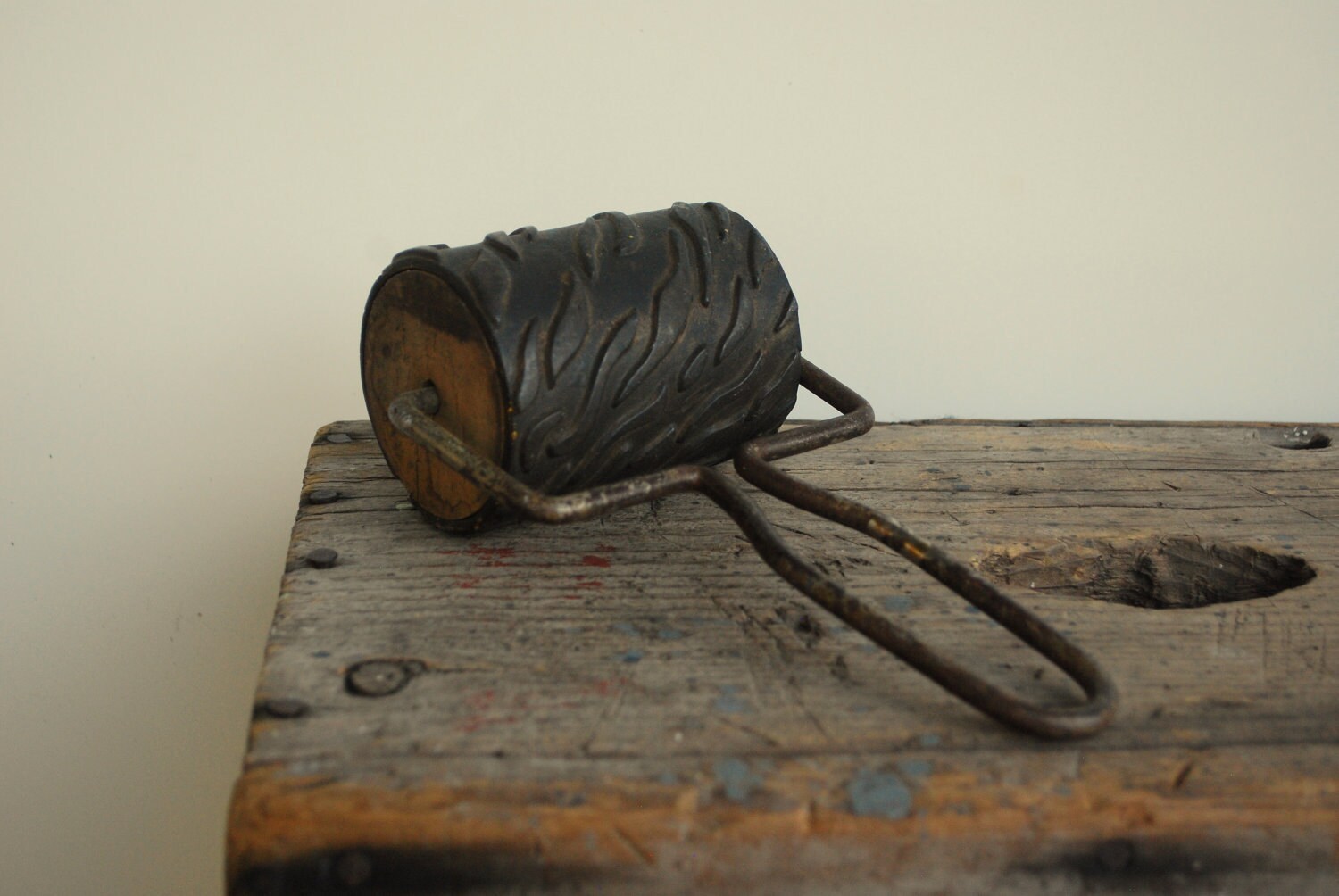 What question do wish I had asked and what would you answer be?
If you could re-live one day in your life what would you do? Stand with my Dad on the rocky cliffs on the other side of our island, feeling the spray of waves soak our faces and we watched the waves dismantling themselves without saying a word.