Today I am really pleased to introduce you to Maria from
Kampsun
. A hugely talented lady selling stunning knitwear. I am a massive fan of all things yarn and am extremely jealous of her skill with a pair of needles.
Tell us a bit about you and your shop
Hello there, I'm Maria – the knitter and designer behind my shop Kampsun. My day job is actually in a theatre orchestra where I play the violin, but in my spare time I just love doing all kinds of crafts, especially knitting. My shop originally started from wanting to share my love for knitting with others. I could never possibly wear all the things I knit, because there are just too many! Also I see a lot of traditional lovely knits, but I really want to take those traditions and come up with something new, edgy and fashionable. My shop name Kampsun is an Estonian word and it means "sweater". It's a name that made sense most, since I've always thought I would knit so many sweaters, that by the end of my life I could make a huge exhibition of them.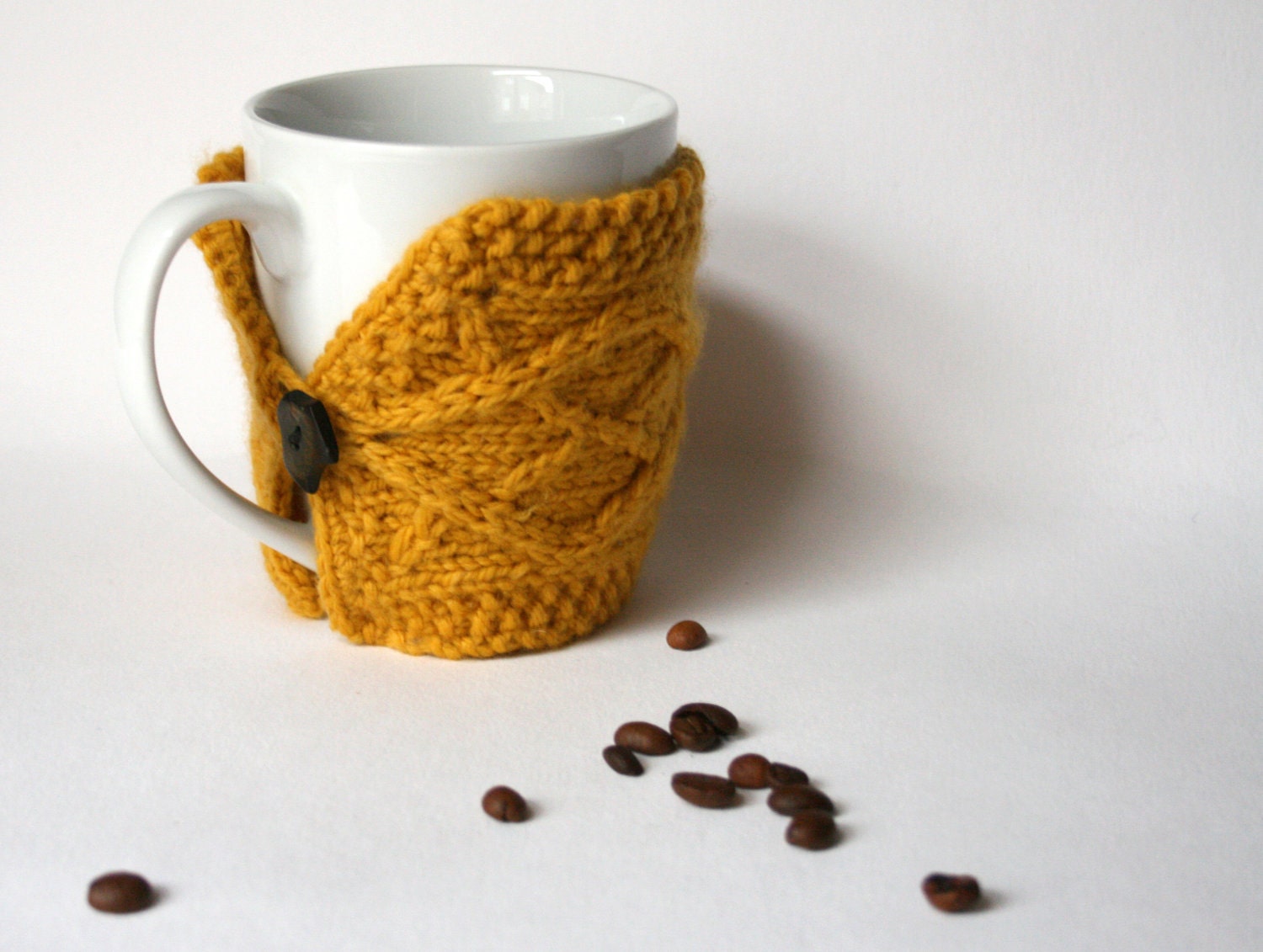 Where else can we find you?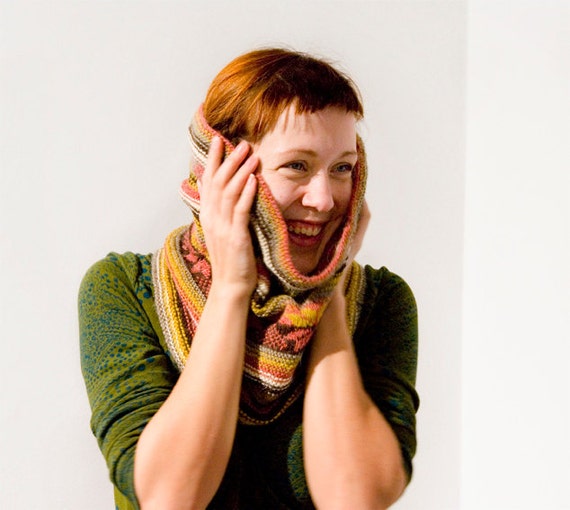 Where do you get your inspiration from?
During the last year, Etsy has been full of inspiration for me. I just love how many wonderful things you can find there! I find all kinds of different colors and yarn to be very inspiring. Sometimes new ideas come to me in my sleep, playing in the theatre ( all the wonderful costumes you see on the stage!). Basically inspiration is everywhere when you look for it!
What's your favourite piece in your shop?
I have two favourite pieces. The first one is the traditional Estonian lace shawl. It takes forever to knit it (about 40 hours), but the outcome still amazes me. It's just so fragile – like a magic veil you put around to protect you. It's very feminine and you'll surely get noticed when wearing one.
The other piece is the hooded scarf. I've always hated all kinds of hats, I feel they make me look so silly. This inspired me to make the hooded scarf. I especially love the one with the braid running along the edge of the scarf. It's the piece I wear all the year around, since it can be quite cold even during summer here in Estonia.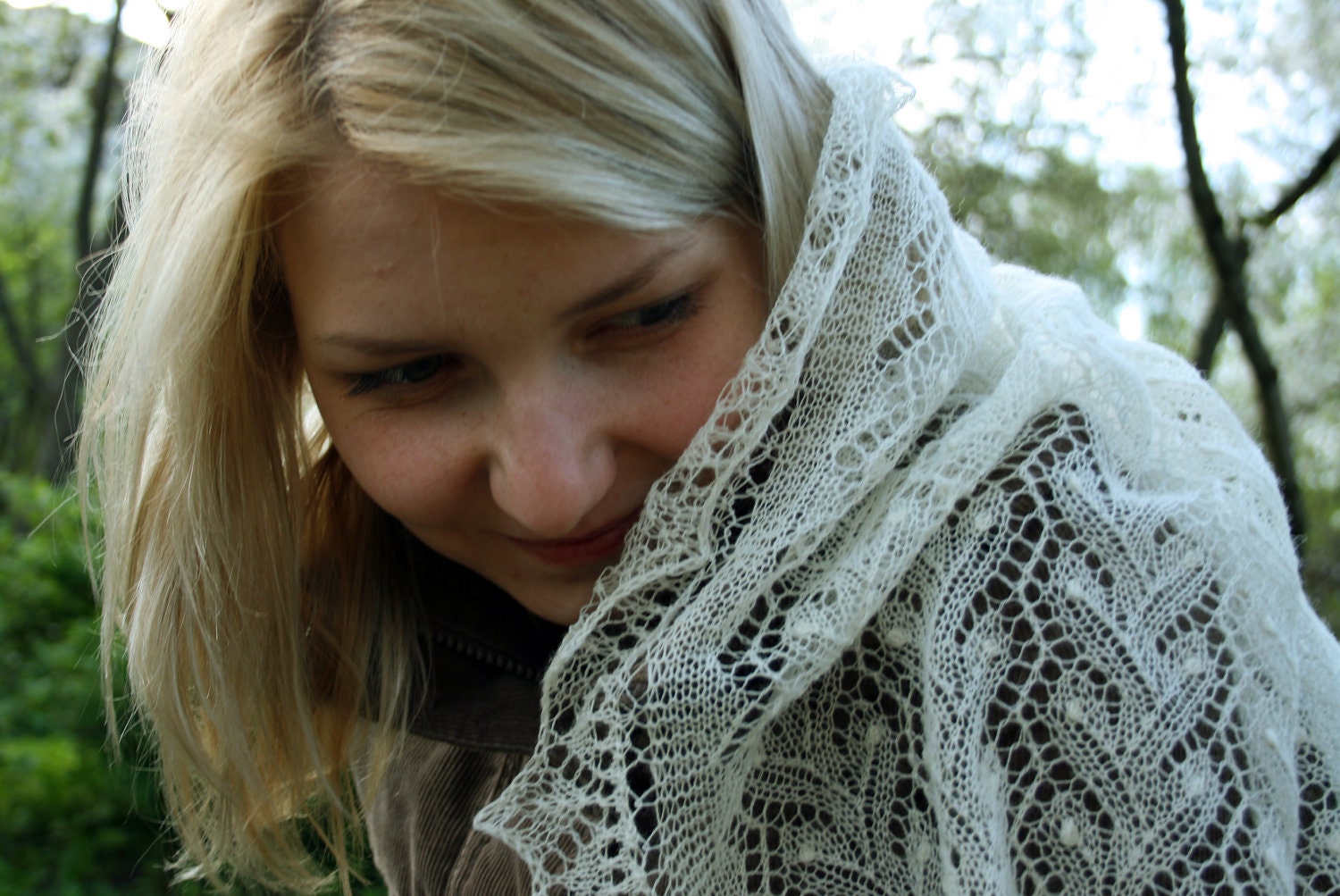 What advice have you got for any budding crafters out there that would like to make a living from their art?
The most important thing is your desire to make art! This allows you to do anything if you have motivation. Etsy is a wonderful venue for small sellers like me. You just have to go for it and give it a try. Then you'll see if it's possible to make a living out of it.
Is there anything you wished you had done differently?
Not really actually. I love the process of my development. At first, when I started with my shop, I knew absolutely nothing about marketing online. I have learned incredibly much about taking good photos, advertising online and made lots of new wonderful connections over this year.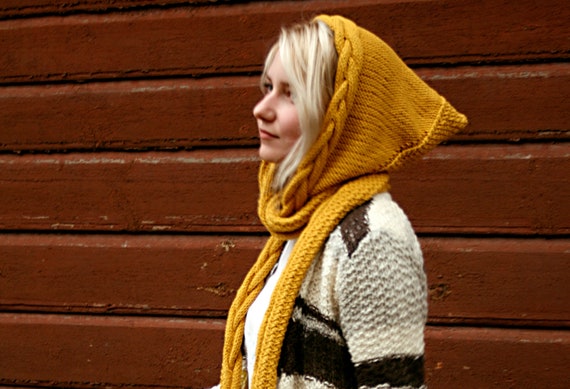 If you could learn something new what would it be and why?
I would love to learn new techniques in knitting and clothes designing. But it's a process and I have plenty of time to learn in the future!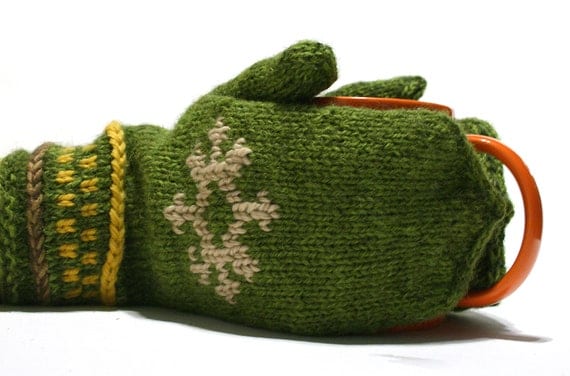 Where is your most favourite place on Earth?
I have always loved travelling and I've hitchhiked through Europe. But my favourite place would be Crimea in Ukraine. I went there with my boyfriend a couple of years ago. It really is like heaven on earth – people are so kind and the nature is just wonderful. We stayed there for 2 weeks and every morning the first thing was to go swimming in the black sea
I'm a massive pizza fan, what would be your dream pizza topping?
I'm a huge fan of really simple pizzas , so mine would have lots of mozzarella, fresh basil and oregano.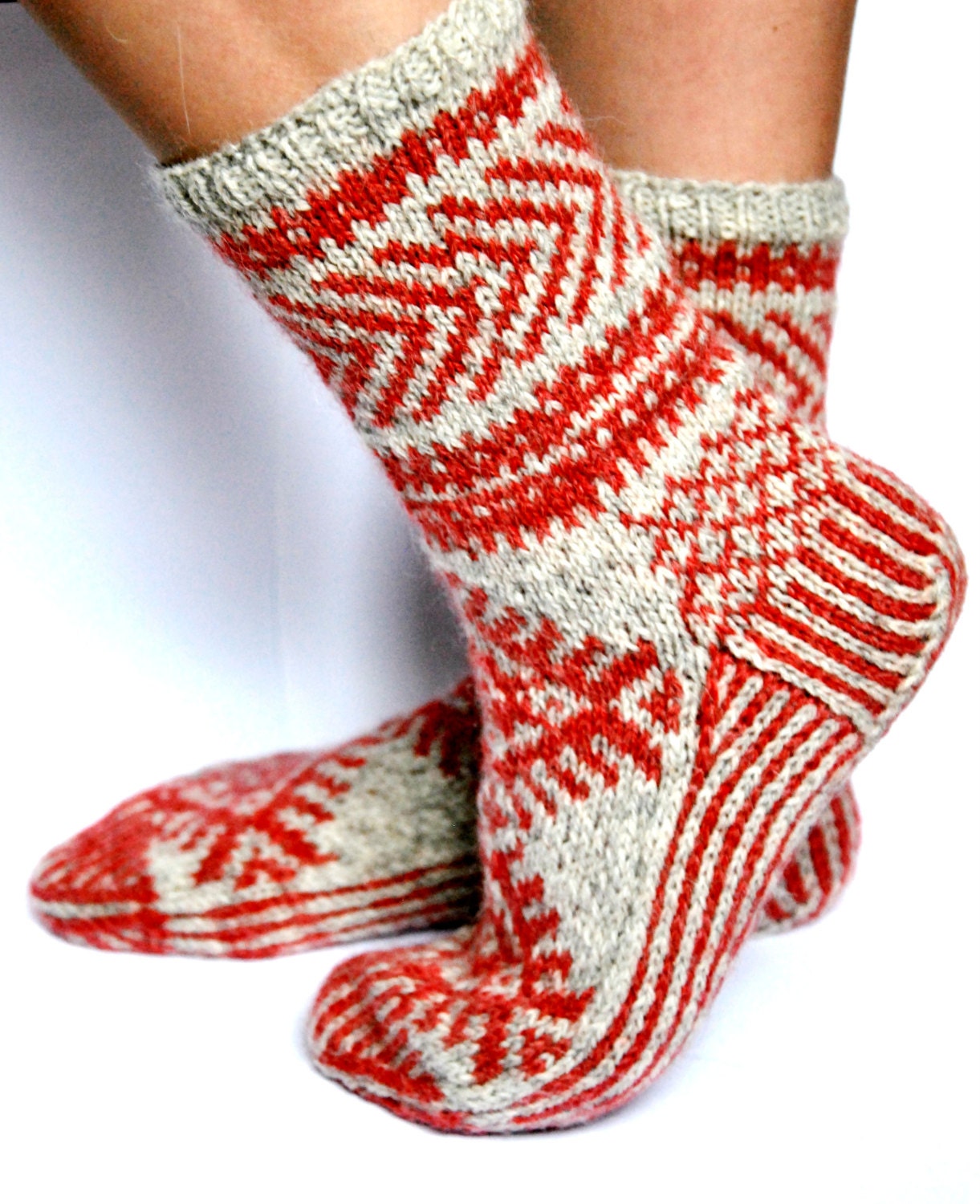 What would your pirate name be?
Haa, this is a good one! I think I'd go with Cap'n Hurricaine – I just knit so fast you won't even be able to see my hands moving, they're just so fast.
What question do you wish I had asked and what would your answer be?
I wish you had asked me what type of materials I work with. It's really important to me and I think it sets the value of the outcome. I see a lot of knitters who have wonderful skills but prefer to use synthetic yarns. I guess it's ok when you make it for someone who has wool allergy. But I always try to find the highest quality yarns there are. It makes the world difference whether you wear a natural fibre around you or acrylic. Many wool yarns are exposed to dangerous chemicals and I always look into these kinds of aspects. Organic yarns are always my first choice if possible.
Here's a little sneaky peek at one her her upcoming lines.
Thank you so much for letting us get a glimpse into your world.