I thought I would start featuring shops on here, there are so many great talents out there, whether they make or thrift.....and believe me, thrifting is a talent!....that I felt it would be great to find out more about these wonderful people. And to kick it off I have a very very special lady. Jennifer bought Christmas magic back into my 7 year olds life. After declaring that he no longer believed I felt very very sad. Then I thought that perhaps he could receive a letter, a magical letter and then I remembered a wonderful mixed media artist that I had met on Twitter. I loved her work and I just felt that she could help. Well, she did, she was definitely a Christmas Elf, she made this beautiful, magical, full of Christmas Spirit letter and what's more she refused to charge me so taken was she with the project.
Well to cut a long story short...it WORKED!!!! Christmas magic was restored and hopefully will last for a few more years. So thank you from the bottom of my heart Jenn, you are a very special person, and more people should get to know you.
One last thing, Jennifer has very kindly offered all readers 20% off their order in her shop, just use the coupon code
CHANTAL20
Tell us a bit about your shop.
My shop is a colorful collection of prints of mixed media artwork, altered photography, and also some originals! There is definitely a bohemian theme that flows throughout my artwork: flowers, wanderlust, nature, and the idea of being a free spirit.
Where do you get your inspiration from?
At the risk of sounding unoriginal, it comes from everywhere. I have always looked very closely at things, everything, big and small. I could be walking to my car, look up, see a bird landing on a tree branch and suddenly have an idea that somehow was sparked by that moment. One of my favorite things to do is take walks with no real path and not just look at everything, but see everything. The world is such a beautiful place and I find that a lot of my artwork centers around the idea of helping people remember that.
How long does it take from thinking of a new picture to it appearing in your shop? Could you tell us a bit about the whole process?
Oh man, this definitely depends on the piece. Sometimes, I feel so strongly about an idea that once I sit down to work on it, I honestly cannot stop myself until it's finished. There have been nights that I start something, and three hours later it is scanned in, tweaked/polished, and up in my shop as a print. "TheYellow Dress" happened this way, and "Kitties & Wine" is another example. Then I have some pieces that get reworked and played with for days before I finally feel like it is completed. As far as process goes, mine is usually pretty loose. I'm indecisive by nature, which is most likely where my love for mixed media comes in – because I can use anything and everything with no decisions! Once I have a general idea, I just start to work, always trying to just follow instinct. Sometimes the finished product looks nothing like what the idea in my head looked like, and that's an amazing thing. Art should not have rules
J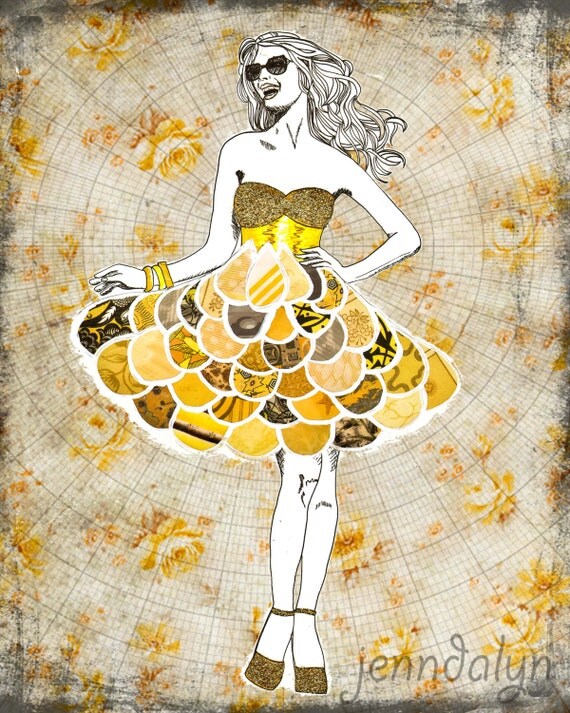 What advice have you got for any budding artists out there that would like to make a living from their art?
First I would tell them, "There is no better time than now to do it!" Ten years ago, there were not websites like Etsy, Society6, etc. Artists today are so insanely lucky to have websites like these! If anyone is in need of inspiration, Etsy's blog has a series of articles called "Quit Your Day Job." They usually run once or twice a week and feature artists who have made enough money selling things from their Etsy shop to make that their job. That is where my original inspiration came from. The tools and resources to do this are right here on the internet. Aside from that, the most important thing is that you have to believe in yourself. Don't compare yourself to other artists; that's maybe the worst thing you can do. Focus on your creative process. Start a Facebook fan page – I guarantee you will get fans. Start a blog – I guarantee that if you speak passionately about your work, people will catch on to that and follow you. The internet is this amazing gateway that artists have nowadays and everything you need to start a business selling your work is literally at your fingertips. If you believe in yourself, are determined to make it work, and have a positive and patient attitude, then you will succeed.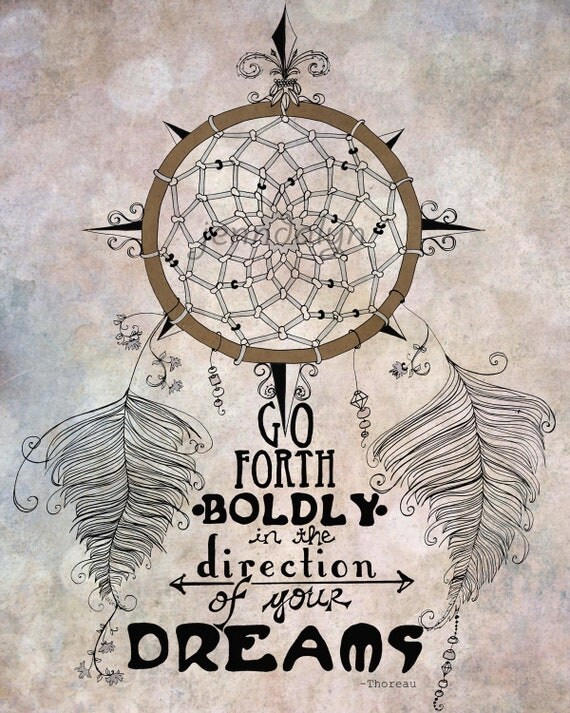 Is there anything you wished you had done differently?
I hate to say this because I am not one who believes in regrets, but my only wish would be that I had believed in myself sooner. I got this crazy idea to quit my day job and make a living selling my artwork about a year and a half before I actually did it. Unfortunately I kept listening to that little voice inside my head that if something sounds too good to be true, it usually is… that starting my own business was not possible… that I'd never make enough money… that no one would like my artwork… the list goes on. I wish I had told that voice to shut up sooner. There is no "perfect day" to start something. START NOW.
If you could learn something new what would it be and why?
This is not related to my artwork at all, but I wish I knew how to play the piano. I taught myself how to read music and play (to the extent of my little knowledge) when I was in junior high/high school, but I want to know how to play play. Definitely on my 2013 "to do" list. I bought an 88 key keyboard with a tax return a few years back… time to put that baby to use!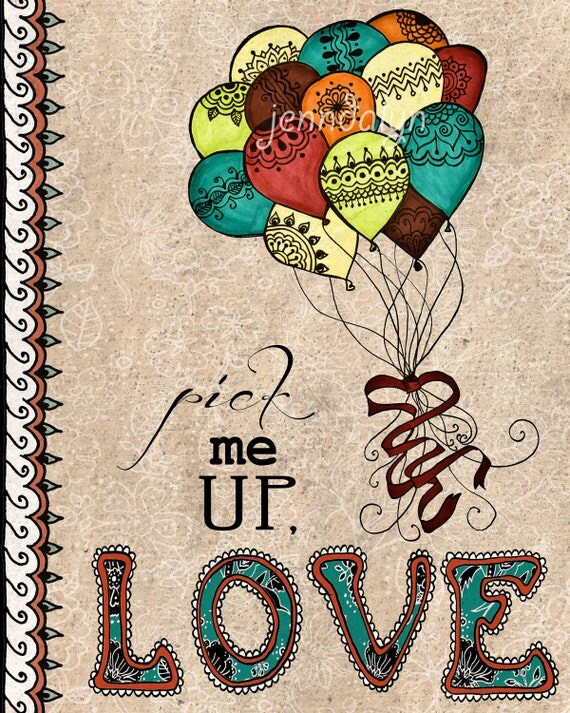 Where is your most favorite place on Earth?
Definitely going to give two answers for this. Part one: a hiking trail that I have walked on for about eight years now, starting back when I was in college. I used to go there when whatever the college drama of the week was going on to clear my head. Now I go at the start of every season to take pictures. It has a lot of meaning to me. Part two: when I was in college, I had the amazing opportunity to study in China one summer. Some places that we saw were so beautiful that they almost did not seem real. My desire to travel and see the world stemmed from that experience: it was the first time I'd ever left the US. The Summer Palace in Beijing is the most beautiful place I have ever seen. I'd go back there tonight if I could.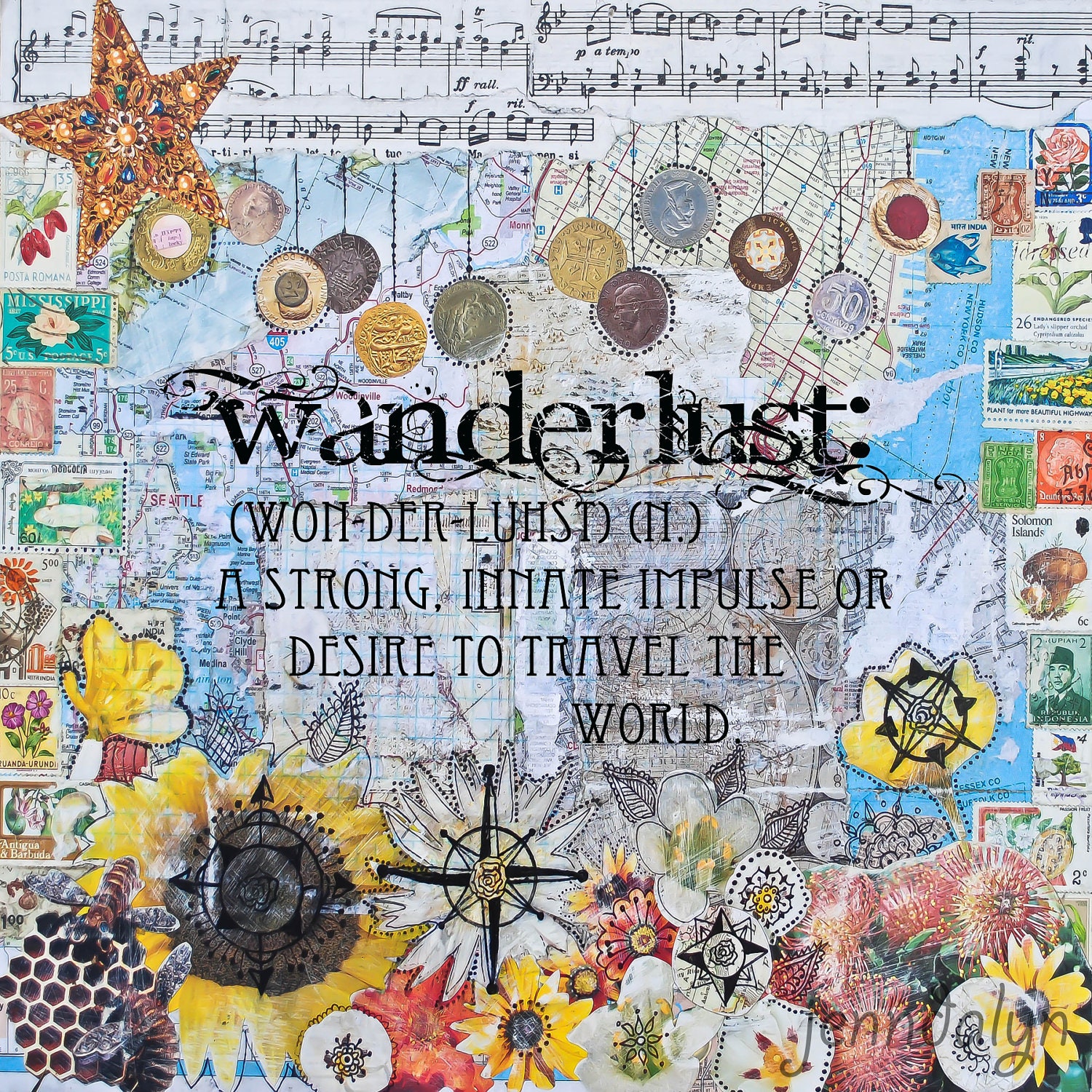 What's your favorite sandwich filling?
I am obsessed with any sandwich involving buffalo chicken. Spicy food is my downfall. Buffalo chicken and Ranch dressing on a sandwich? I'm in heaven.
What would your pirate name be?
First time I've ever been asked this! I'm going to have to go with Cap'n Jenn the Wino. I love wine. Like a lot.
What question do you wish I had asked?
Hmm that is a good one… I love to read and was just looking at my book case while thinking about this and am going to say, "What is your favorite quote?" so I have an excuse to share my favorite quote. It's from a book written by Paolo Coelho (if you have not read his books please please please go pick up a copy of The Alchemist – it is beyond amazing) called The Witch of Portobello: "No one lights a lamp in order to hide it behind the door: the purpose of light is to create more light, to open people's eyes, to reveal the marvels around."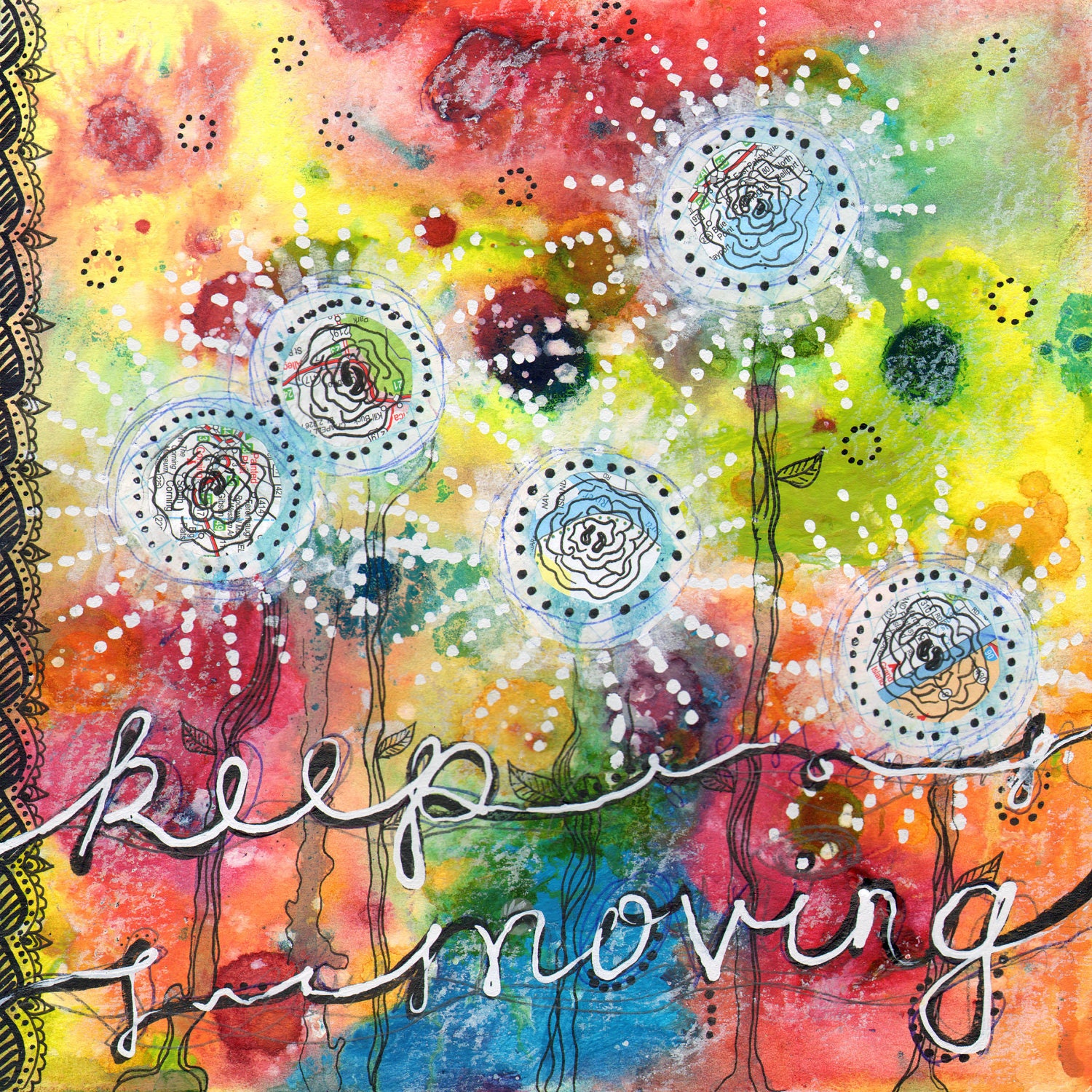 Now all that's left to do is go over to her shop and have a good look around, I've shown a few of her prints here but there are many many more and they are all as beautiful as these.

Thanks for being my first feature and my Christmas helper.

Chantal x